Do you need a great speaker to breathe life into your next event, who will leave your audience buzzing with excitement, and help you close out this year with a bang?
The team at TomorrowToday proudly presents four exceptional speakers, each offering a unique perspective on key issues you and your team are facing. Inspirational, informative and entertaining all at once, your people will leave the event energised and ready for whatever faces them.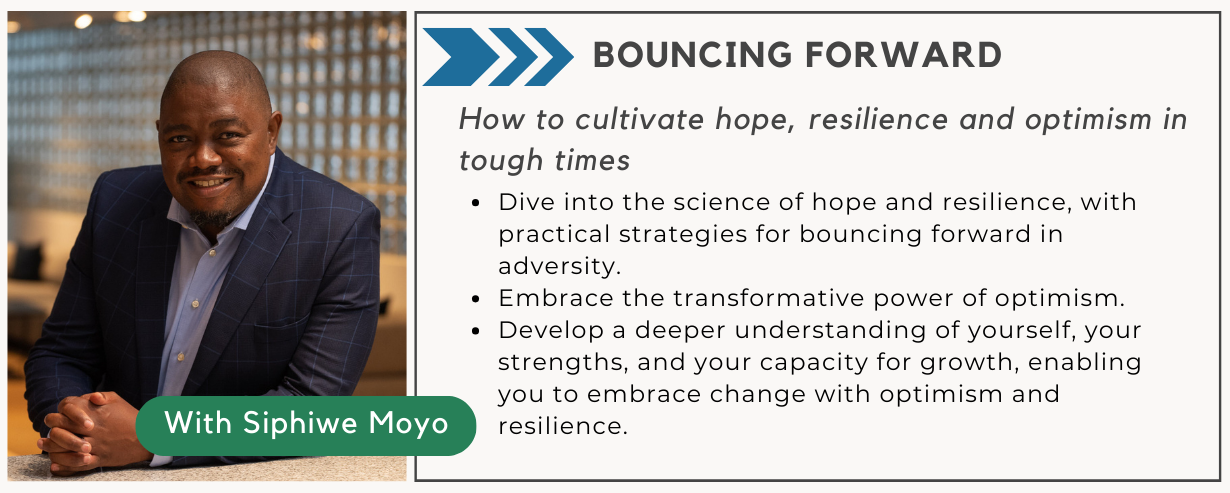 Our speakers aren't just knowledgeable; they're captivating, entertaining, and primed to deliver valuable takeaways. Whether it's unleashing greatness, cultivating hope, optimizing health, or mastering workplace dynamics, these experts will leave your audience inspired and ready for action.
Ready to elevate your event and leave a lasting impression?
Reach out to us for more details and secure one (or all!) of these dynamic speakers.
Each speaker is available to present at your event for R 39,500 (ex VAT) for in-person (excl. travel costs), and R 34,500 (ex VAT) for virtual sessions.
This is a special deal for our South African based clients. Please don't hesitate to enquire about rates outside of South Africa by emailing [email protected]