PRESENTATIONS AND WORKSHOPS THAT MAKE AN IMPACT
There's no doubt we live in disruptive times: People everywhere are struggling, and organisations are not quite sure of their approach to the future.
We need to make sure we are focusing on the things that will build a solid foundation for whatever the future holds.
Whether delivered in person or virtually, live or in our pre-packaged online courses, our presentations and workshops are the most impactful ways to inform, educate and inspire your team. We would love to collaborate with you in this way, no matter where in the world you are.
Our research at TomorrowToday shows that in addition to all the plans and strategies you have in place for the next few years, there are four key characteristics of organisations and teams that do better during disruption, even thriving while others falter.
1. See the future so that you can anticipate disruption and thrive
Identify the most disruptive forces shaping your world by the 2030s.

Embrace an opportunity mindset as you develop strategies for the next few years.

Expand your strategic imagination and future-focused mindset, learning to think like a futurist.
2. Be prepared for whatever might happen
Move beyond resilience and agility, unleashing antifragility in your organisation and people.
Be prepared for the unexpected.
Discover the 7 essentials for building a culture of innovation and exploration.
3. Develop your people and teams for the future of work
Clarifying the ways in which work is changing – including where, when and why we work.

Get the best out of your people and teams.

Especially learn how to build healthy teams and enable your top talent in a hybrid world.
4. And ensure that your leaders are future fit
Develop new approaches to leadership for a new world of work.
Develop the lessons of adaptive and invitational leaders
Keynotes and Facilitated Workshops
We know that when engaging with your teams about change or about the future, workshops and captivating presentations are most effective.
Our world-class presenters are experts in each of their fields, who customise their research, analysis and presentations for you and your event. Each of their presentation styles is powerful and playful, but unique to them. We deliver engaging experiences through our multimedia-driven keynotes and interactive workshops that are customized for each client.
Keynote Presentations
Our multimedia-driven presentations deliver the latest research and case studies in a powerful and engaging format, that can be customised for your specific event and audience. Chat to us to find out how our team can best suit your organisations specific needs.
Workshops
The interactive workshops allow our world-class presenters to collaborate with your team in a more personal capacity, creating the perfect environment for innovation in your organisation. Workshops are hosted in-person, online, or as a hybrid offering with clients around the globe. Connect here for more info.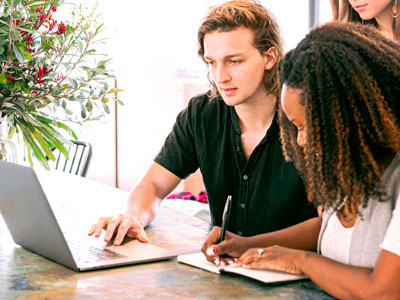 Leadership Development Programs
In addition to our keynotes and workshops, we often partner with our clients and some business schools to develop extended leadership programs for our clients. Contact Vicky Coats for more information on what we have done, and what we can do for you.
Consulting
Our team of consultants guide successful organisations using frameworks and solutions that help them make sense of the future and prosper without compromise. Because good for business should also mean good for everyone. Find out more at our Consulting website.
Online Courses
We've developed exceptional online learning resources, allowing leaders, teams and businesses to access expert insights, powerful courses, podcasts and webinars from around the world. You can explore these digital offerings here.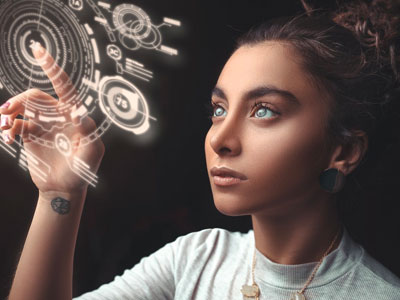 Futures Institute
We take the work that our research team does, we put it into insights and applied wisdom, and we want to make it available to you in the Futures Institute. It's the headquarters of our Future operations where we try to anticipate the disruptive forces that will change the world around us. Find out more here. 
"Thanks so much for helping make yesterday be the success it was – your presentation content and professional skill in delivering a closing keynote after a long day was exceptional – thought provoking, engaging, with great humour too – a true professional! A big thanks too for working with us in the way that you did both pre and post the event."
Marc Crothall
Chief Executive, Scottish Tourism Alliance
Specialist Associates and Partners
TomorrowToday has a network of associates and partners who are experts in their own fields. They offer specialised insights and domain expertise, including: navigating transitions, unlearning, maverick leadership, the circle of courage, burnout, leaders and hope, trust, digital transformation, technology trends, parenting, future skills, generations, strategic marketing, team dynamics, and even horse whispering.
Simply put… anything and everything about the future of work is in our network. Contact us for more information. 
"Keith's presentation was interactive, informative and thought-provoking. He is a brilliant presenter and kept the audience engaged throughout the session..""You delivered on what you were briefed to do, and I personally was quite impacted by your words and storytelling.  I knew it would be Good, but watching it unfold to be Great was a real pleasure."
"Buhle was outstanding!  He was a delight to work with and just an engaging, inspiring, authentic individual which totally came through in his keynote."
"Your presentation was both dynamic and powerful. You presented with grace, enthusiasm and passion, alongside your strong knowledge and vast experience in the field. The feedback from attendees has been exceptional."
"We loved Zanele's authenticity. Her presentation was engaging, extremely professional, well thought out and thought provoking. We learnt about the importance of leaning and unlearning and how we could practically implement it into our lives.We were also were dazzled by Zanele's quality of presentation and style. We would highly recommend Zanele for your event."
"Graeme's presentation content was mindblowing, his delivery was professional and stylish and his slides were spot on. If you need a keynote to speak at your event about the future of business, hire him!"
"Thanks so much for helping make yesterday be the success it was – your presentation content and professional skill in delivering a closing keynote after a long day was exceptional- thought provoking engaging with great humour too – a true professional! A big thanks too for working with us in the way that you did both pre and post the event."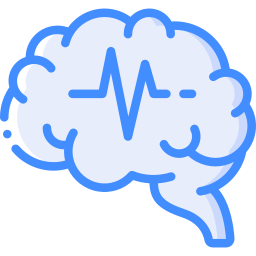 What makes us different to the rest
Not only do we, at TomorrowToday Global, predict future trends and help you in adapting to the disrupted world we live in, but we are experts at this. We have been doing this for over two decades with clients from across the globe. Our passion has always been about collaborating with organisations and leaders on innovation in the face of disruption. We work on revolutionising mindsets and helping teams to strategise and adapt to the future of work.
Our work has been varied over the years, but our presentations and interactive client workshops have always inspired our clients, as they move into the future of work. Our speakers are energised and dynamic, bringing original and thought-provoking presentations to each event, each client, each team.