Be disruption-proof starting TODAY and be prepared for whatever might happen next.
Get ahead of the curve and shape your future by joining global futurist, Graeme Codrington, in a webinar this Thursday on "Thinking Like a Futurist."
In today's rapidly changing world, reacting to events is no longer enough; it's essential to anticipate trends, identify opportunities, and make informed decisions proactively.
In this webinar, Graeme will share his insights on scanning the horizon of your industry and spotting trends that will impact you in the near future. Drawing on TomorrowToday's work with international companies, Graeme will illustrate the value of watching the future in a world characterised by change and uncertainty.
Attendees will learn five key steps to develop a futurist mindset, enabling them to stay ahead of the curve and have the confidence to face the turbulence of the times we live in. Don't miss this opportunity to shape your future!
Want the good news?
You can purchase access to the webinar for $37 here, or join Graeme's Futures Club and take advantage of his Founding Members offer where the first 50 people who sign up for the monthly $7 Bronze club will automatically be promoted to the Silver level (valued at $27 monthly) for as long as you remain a member. (You can, of course, cancel at any time).
This means that for the first 50 members who sign up, for just $7 per month you'll have access to…
Exclusive Videos: Members will receive four exclusive videos every month, two of which will highlight tools or skills to help them think like a futurist. These videos will cover topics such as using ChatGPT to enhance insight and foresight abilities.
Insights Videos: In addition to the public Throw Forward Thursday videos, members will receive additional 'application' videos linked to each of the themes investigated by the club.
These videos will provide a deeper understanding of the trend, discuss its implications, and help your team understand the work that needs to be done to be disruption-proof…
Weekly Email: Members will receive a weekly email with a minimum of 5 curated articles of things they need to know to keep their eye on the future. This email will provide access to "the best bits" of the research done by Graeme each week.
Monthly Podcast: Members will have access to a monthly 20-minute podcast/audio update on major trends that will impact their people. This private podcast will provide insights on the latest trends, events, and news that will disrupt their world.
Free Quarterly Webinars: Members will have free access to quarterly webinars hosted by Graeme. The cost for non-subscribers is $37. Members can join live or access the recording later at no cost.
If you'd like to join Graeme's upcoming Futures Club Webinar, on 20 April 2023 at 13:00 SAST/CET, then you can sign up here.
Remember it's free for Futures Club members, otherwise it's $37 to join. Graeme will be sharing insights, resources and more! Don't miss out.
About your host – Graeme Codrington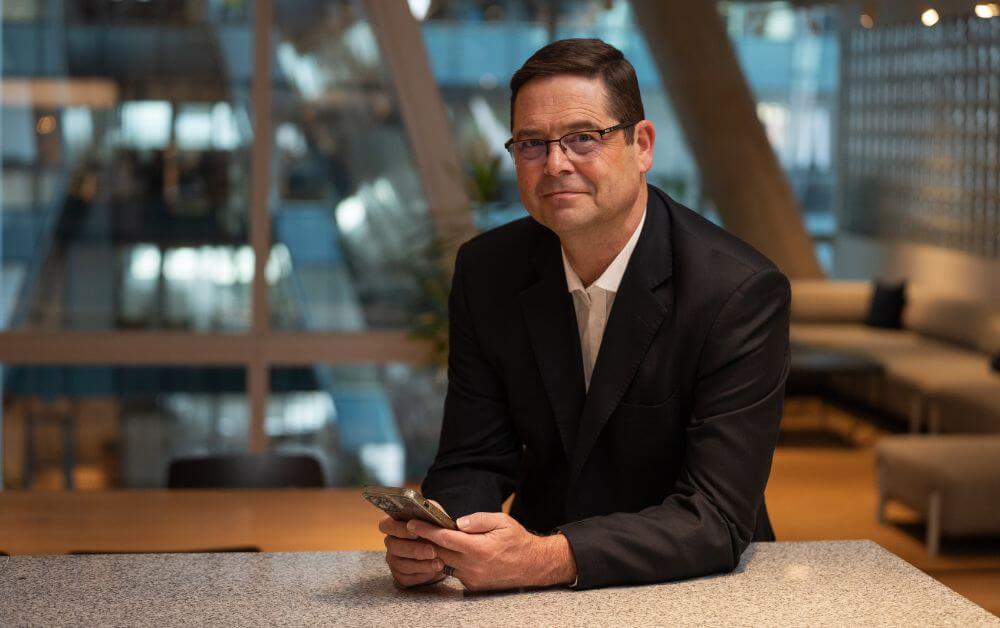 As a global futurist, Graeme Codrington brings a unique perspective and depth of expertise to his clients around the world. His work involves helping organizations anticipate and prepare for the future, taking into account global trends, emerging technologies, and geopolitical shifts that can impact their businesses.
Graeme's global perspective allows him to provide valuable insights into how these trends and forces will affect different regions and industries, and how organizations can adapt their strategies accordingly. His work has helped clients in a variety of fields, from healthcare to finance to education, to stay ahead of the curve and remain competitive in a rapidly changing world.
Through his research, keynotes, and workshops, Graeme helps clients to think differently about the future and develop a futurist mindset that enables them to stay ahead of the curve. He provides practical tools and techniques that can be applied in any industry or region, and his work has helped thousands of organizations around the world to future-proof their strategies and achieve long-term success.
There are different options for you, specifically to help you and your business, so visit Graeme Codrington's Future Club for more info.
And remember, the first 50 people who sign up for the $7 club as founding members will be automatically promoted to Silver members.