Today's insights are brought to you by my colleague and Future of People expert Buhle Dlamini.
My most requested presentation and my best-selling book is "Unleashing Your Greatness". I have shared this presentation on stages around the world and no matter how many times I share it, it gets requested again and again.
What is it about this topic that gets Managers, CEOs, and HR Execs to come back to me over and over again? Most of my clients would consider themselves serious businesspeople who don't really care too much about self-help and motivational Mambo Jambo. Yet, all of them desire to unleash the full potential of their businesses, organisations, and their teams.
I get rave reviews on the presentation, not because it's something they have never heard before but because it speaks to one of our fundamental human needs, the search for meaning and the desire to make a difference. Unleashing Your Greatness helps people to tap into their own potential for making their life and work meaningful and yes, great!
I do sometimes get push back from some people who are skeptical about all of us unleashing our greatness. The questions go 'Can we truly achieve greatness or is it just an illusion?' or 'If we can all achieve greatness doesn't that make it not great after all?'
In my book this is how I describe Greatness:
"All of us are born with seeds of greatness inside of us regardless of who we are, or where we come from, and our greatest mission in life is to unleash the greatness within and change the world around us in the process. As humans, we have unlimited potential to achieve great things."
Greatness is a way of being and not merely a list of achievements.
Greatness is all around us. Stephen Covey writes in his book Everyday Greatness – "Greatness is a way of living, not a one-time event. It says more about who a person is than what a person has…"
Every day, we encounter greatness in the service we receive from a small privately owned restaurant, or in a police officer who goes out of his way to be helpful, and in a teacher that gives more than is required. You know greatness when you encounter it because it impacts you in some way.
Greatness leaves an impact.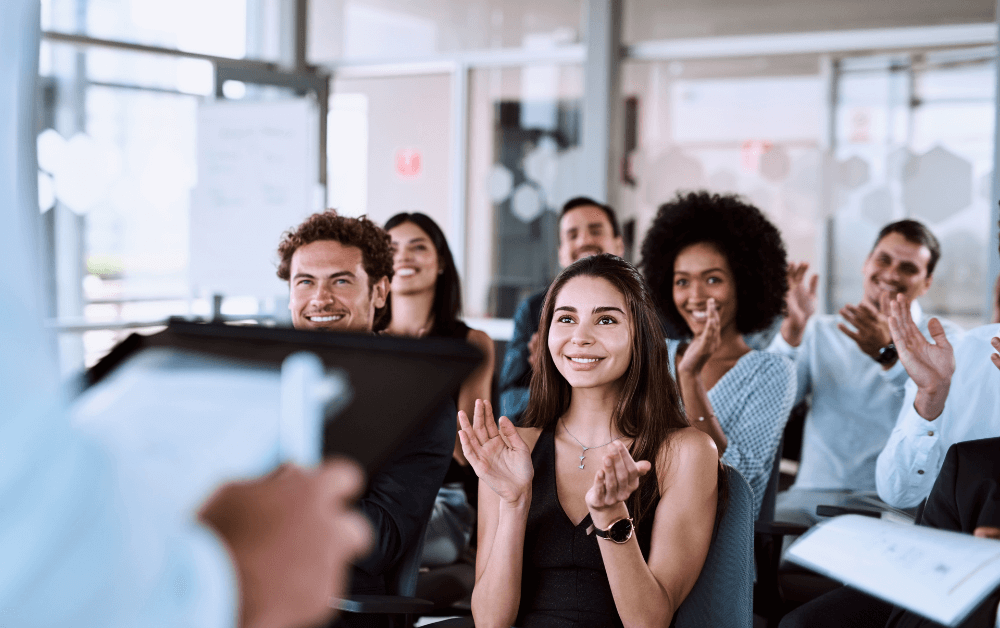 We are all born with something to share with the world. All of us have within us the ability to shape the world around us in big and small ways. We all come into this world entrusted with a unique offering to share with those around us, but not all of us tap into the greatness inside of us."
So, greatness is different for all of us. Some of us, because of our talents and opportunities, will make huge contributions in sports, arts, business, and sciences and our names may be on the covers of magazines. Most of us though, will be great in different ways, our greatness may impact thousands or only dozens over a lifetime.
I have met and been impacted by greatness throughout my life. Some of the great people I have met are world-renowned like former President Nelson Mandela who made a huge mark in South Africa and the world – meeting him made a profound impact on me. However, many of the great people who have impacted my life have not been famous or rich but understood that they have greatness in them and went about unleashing it every day.
Yes, I believe we can all achieve greatness in our lives and in our work because all of us have something special that we bring to the world, the key is tapping into it for yourself. Our teams are made up of great people, who can make great contributions that can make our organisations stand out in a crowded marketplace. We just need to create an environment that allows their greatness to shine through.
The keys to unleashing this greatness are not a great secret either, I share them in my presentation.
To be great you need to Be Who You Be, in other words, find the distinction that sets you apart and bring that to the fore every day. Next, Pursue Excellence in what you do every day and don't just settle for 'good enough'. The third key is Live Your Values, know what you stand for, and base your behavior on that. Fourth is Unleashing A Winning Attitude, recognizing that how you show up every day determines how far you will go in a world that is unpredictable. Lastly, Create Your Future by reimagining what is possible for you and pursuing it.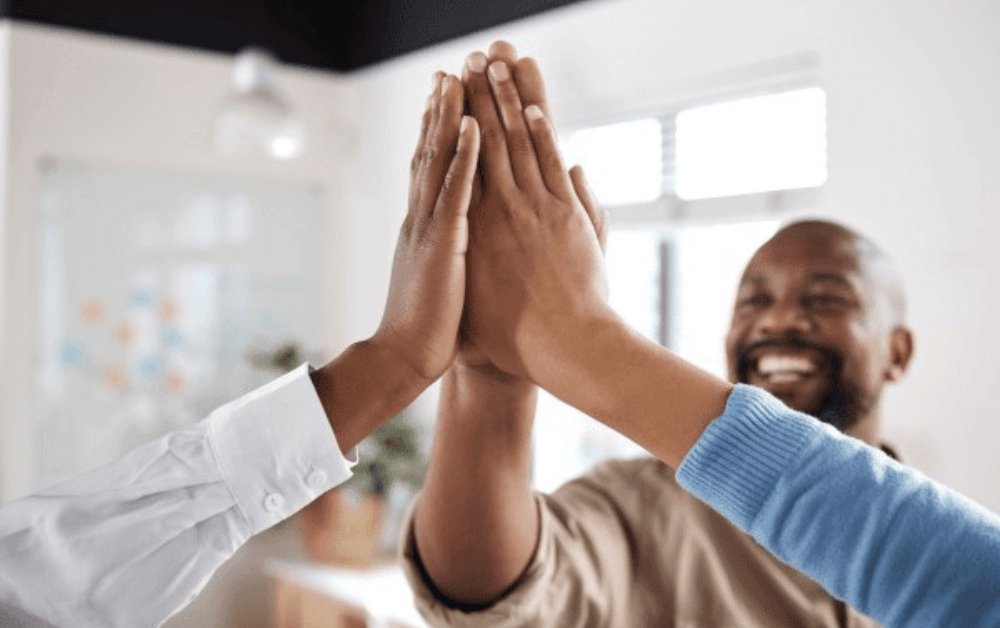 Last year, I delivered this presentation to the faculty and staff of California State University, you can't imagine a more critical audience than academia. The response was overwhelming, so many spoke of how they can relate to this message and that it's not some pie in the sky that we are sold by the hype in the media but personal, achievable and real. Someone wrote "Very inspiring and I'm so glad I've attended. Will be implementing right away."
When I presented it to the Global Merchandising team at Converse based in North America, Asia and Europe, their response was to create specially designed Converse shoes for the rest of my family with my "Be Who You Be" slogan. Not bad from a boy from Hlabisa (Zulu Village), who despite his humble beginning believed in his greatness and went about achieving.
So, the answer is a resounding YES! We can achieve greatness and your team just needs the keys that will help them unleash it today.
About the author of today's email – Buhle Dlamini.
The way we think about people working together in organisations continues to change.
We need to apply new ways of thinking about all aspects of people working together: Teamwork, Organisational Culture, Belonging, Diversity, Inclusion and Equity. That's what the future of people is about!
Buhle Dlamini brings his extensive experience in organisational culture, diversity and cultural intelligence to help you navigate the future of people in a changing world.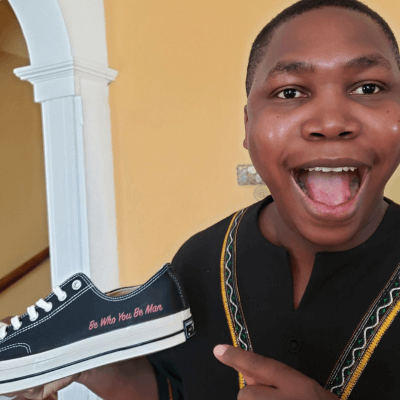 Chat with us about booking Buhle for your upcoming conference or event. Buhle is currently in South Africa and he can't wait to help you and your team Unleash Your Greatness!