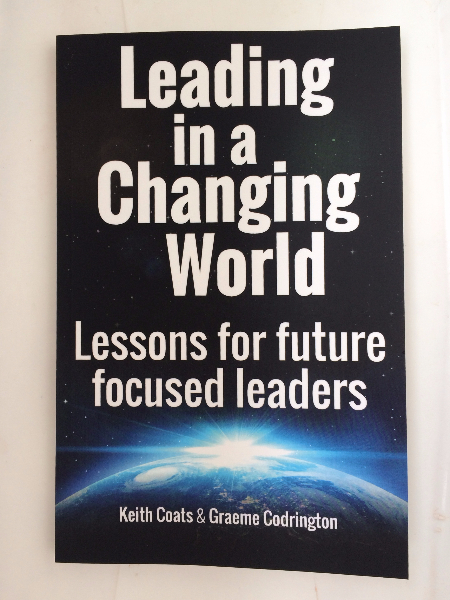 The much anticipated leadership book, co-authored by two global leadership experts and founding members of TomorrowToday, Keith Coats and Graeme Codrington is now available on Amazon.
You can purchase the book here on either Amazon.co.uk or Amazon.com. Perhaps a bit cheeky, but if you purchase the book we would really appreciate if you would take 2 minutes to please write a review on Amazon for us.
The physical book can also be purchased directly from us (probably best for South African clients looking for the paperback version). We are also able to offer clients the opportunity to add a page with a message from their CEO at the beginning of the book. This is available for orders for 50 or more books, and there is no additional cost for this. Contact us if you need more information.



Here's Keith and Graeme talking about the book.