For the last few months, I have spent many hours every week researching and writing a new book about the future of work and leadership (see advance information, including free download of chapter 1, here). In that time, I've seen some of the amazing changes coming soon to the way we work – and identified some significant adjustments required to the way leaders lead. It's been fascinating.
What's been especially interesting is the fact that new rules for success and failure seem to be emerging everywhere. One of the places that this is really evident is in the lives of teenagers, as they move through education and make career choices. The options open to today's young people are more varied and exciting than ever before. But, paradoxically, this can seem more difficult and scary for parents, who have to lead their children through this stage of life.
The rules really are changing. No longer is it great advice to "get a degree, because then you'll have something to fall back on"; or "lawyer, doctor, actuary, architect, accountant or engineer – anything, as long as it is a profession". These rules are changing, and changing fast.
The question really is: what do you want for your child? Probably the smartest answer to this question includes some elements of financial independence, fulfilment and contribution to society. How to achieve this, though, is the key.
One of my long-standing clients recently sold his business. In the restraint-of-trade period following this, he spent some time with his teenage son, and was intrigued to watch his son recording and uploading videos of himself playing video games. He was baffled. But he shouldn't have been: Twitch is one of the fastest growing social platforms, and videogame livestreaming is one of the world's fastest growing "spectator sports" (read more here).
The world's top videogame players are multimillionaires. Is this something you'd be happy for your children to pursue as a career? If not, why not (assuming they were good enough to make a living from it)?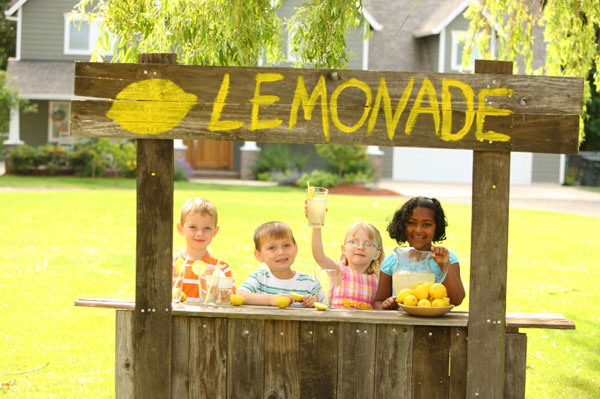 The classic American childhood entrepreneurial picture is the neighborhood lemonade stand. This looks different in the 21st century, but it's still there.
I'd like to suggest that the newest lemonade stand is YouTube. Anyone can record videos. And anyone can upload them. Thousands of hours of videos are uploaded to YouTube every day, and millions of hours are watched by people all over the world. Some videos are watched an extraordinary number of times, and if the owner of the video monetised the video, they can earn a lot of money.
For example, Charli's Crafty Kitchen is a YouTube cooking channel, with over 350,000 subscribers and close to 30 million views of its videos each month. This translates to about $ 130,000 a month in income. The owner of the channel, Charli, has been producing videos since 2012. She is only 8 years old. Her assistant is her 5-year-old sister. Why would these two girls ever need to go to university? What degree should they get to "fall back on"? What career advice is valuable for them?
The EvanTubeHD YouTube channel is a collaboration between a 9-year old boy and his video producer father, who review toys. They've been doing it for 4 years, have over 1 million subscribers, and over 1 billion views (that's not a spelling mistake – that's 1,000 million views and more…). They've earned over a million dollars a year from these videos. (Read more about them here.) Again, I wonder what career Evan thinks might be in his future?
Or maybe, like Charli, Evan is already in his career. This is it.
The new lemonade stand is YouTube. It's also a number of other online platforms, like Twitch.
For a nice list of the revenues earned by some of the top YouTube channels, check out this report.
So, parents, what do you think might be in your child's future? And business leaders, where do you think your next revenue stream might come from? It's probably not where you expected. This is a new world of work, after all.