Currently I am on my last business trip for 2013. Soon it will be time for a short break before the travel begins once more in early January with a trip to Ecuador. By the time this trip is complete it will have meant 143 flights that have involved multiple trips to China and Switzerland and other forays to Australia, the UK, the USA, Europe, Argentina and Mauritius. Of course embedded in such a schedule lurk numerous 'interesting' travel stories. One of the more bizarre involved my wife, PA and unofficial Boss (yes, that is all one person!) flying into Dubai to hand me a much needed visa for China; having breakfast together before she flew straight back to South Africa and I legally winged my way to China. And yes, I am still paying for that act of devotion! I will spare you the grim details that led to such a trip other than to say I was holed up in the airport for 24 hours and got a glimpse of the life of 'Terminal Man'. Although I must add, 'holing up' is a bit of a stretch, as it happened to be the first class Emirates lounge, which is not much of a hardship! A close second would have been the trip to Brisbane, Australia where I flew from Durban, South Africa via Dubai, landed at 6:30am, did a morning's work with the client and was on a return flight that evening. Durban to Brisbane and back and no need to pack a toothbrush or pyjamas!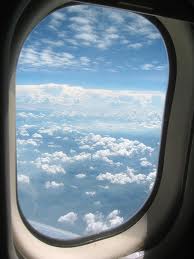 Of course such travel is a wonderful privilege and offers some rich learning along the way. One gets to see wonderful places, work with influential clients and meet interesting people.  The work is never boring, always challenging and constantly evolving. Along the way there are multiple insights and lessons and here would be a select few that have come my way during that part of the journey we tag '2013'.
1.    Companies are struggling to come to terms with the new global realities. The rise and dominance of China is a reality. Doing business in China and with China is something that most global players will have to get used to and do so quickly. Many that I have seen 'close-up' are struggling to translate their, 'outside of China success' into, 'in- China' success. This is because the model for success in China is different. China is pioneering a different form of capitalism as well as democracy. Both exist but neither looks like their 'western counterparts'. Understanding this and then translating this understanding to 'your people' will be one of the defining leadership challenges of the 21st Century. 'Leading Difference' is a framework we have developed in TomorrowToday in response to this new reality and we have seen first-hand how difficult it is for major international clients to fully grasp what this means and how best to make it work. I suspect we will be doing more and more of this work (Leading Difference) in the years to come. I am convinced that TomorrowToday (given our global experience) and being South African, are twin advantages in meeting this universal challenge of leading in a world of difference.
2.    Looking out the window is hard but necessary work. Every leader, every company, needs to be 'looking out the window' suggests Brazilian businessman and author, Ricardo Semler. Much of our international work this year has been helping leaders and companies do precisely that – look out the window. This has been through our 'TIDES of Change' framework in which we track five disruptive change drivers and then help people 'think like a Futurist' in order to sustain the discipline of 'looking out the window'. As I have done this work what has occurred to me is that the difficulty is not so much the 'looking out' but rather, how one interprets that which has been seen externally, internally. In other words, what happens when you turn back inwards and now have to report on what it is you have seen 'outside'. Why this is problematic is that very often the 'message' relating to what has been seen 'out there' means challenging the current paradigm, model, formulae or status. It becomes far easier to merely ignore – or in the worse case, simply shoot the messenger, than to engage with the message and what this will mean for our future. I have had first-hand experience of companies that have 'shot the messenger' rather than accept the view gained by looking out the window.
3.    Being future-fit will require leaders to be 'adaptive leaders'. We live in what has been described as a 'VUCA' world: volatile, uncertain, complex and ambiguous. In response to this it has been suggested that we need, 'VUCA' leaders – leaders who embody vision, understanding, connection and agility. This is a nice 'tidy' acronym to describe something of the leadership challenge of the future. A leadership model that best meets the challenge of the 21st Century is that of 'adaptive leadership'. This year I have written an on-going blog on what it takes to be an adaptive leader that is available through the TomorrowToday app. It essence, becoming an adaptive leader will involve both a mind shift and a behavioural shift. In the same way that to get physically fit takes hard work, discipline and application – getting future fit, or becoming an adaptive leader, will require much the same. There can be no short cuts here but it is work that is unavoidable if you want to lead into the future.
And finally, one further insight of a more personal nature on which to end:
4.    Proudly South African. The 'outside-in' view I get on the 'Beloved Country' makes me ever more grateful to be South African. We have a wonderful country with wonderful people and travel has made me ever more aware of this reality. I was out the country on the occasion of both the death and burial of Nelson Mandela, punctuated by a brief homecoming between the two events where I deeply inhaled some of the 'local atmosphere'. Processing these events from outside of South Africa made me even more aware of the global iconic status 'our Madiba' enjoyed. South Africa is rich in promise and full of challenging circumstances – many of our own making. A peaceful and prosperous future is not certain but that is what makes it such an exhilarating place to wake-up to every morning. There is the real opportunity to make a meaningful difference and contribute to something special. Sometimes it takes stepping away from a situation to better see the situation. This year I have had that opportunity and privilege and it is something for which I am grateful.
I, and all of us in TomorrowToday, wish you a wonderful 2014. May it be a year when your highest expectations are exceeded and may you find strength and grace to face the undoubted challenges and surprises that make-up this journey we call, 'life'.
Travel safely.