Going into 2014 I have spent some time looking into the predicted trends and have highlighted a few that I believe will take place in 2014.
Image based content will increase
This is a no-brainer but should be said. Image based content is becoming a high priority in social network content strategies to gain better traction. In addition, brand will start to explore branded content in social channels to establish a stinger and deeper brand connection.
Social marketing will combine real world and online world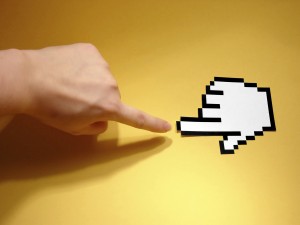 Designing a social campaign means to provide the key elements of personalisation, consumer voice and community. It will become a key success for marketers to focus on designing combined physical and digital experiences in order to create moments of serendipity for the clients and consumers. A fantastic example of this Coca Cola and Carling Black Label.
Rise of Short Video
People hate wasting time. I find myself, like many others, looking at the length of the video before deciding to watch it. Anything more than three minutes and I am not usually interested.
Short video is making waves in the marketing world with popular networks like Vine building around the concept. Instagram's video upload has added popularity to this trends and brands are already experimenting with video to share brand experiences. Check out the Yuppie Chef Instagram profile to see how they are using video to let customers into the everyday life of their business.
A great educational youtube channel Minute Physics  shares physics lessons in one minute. With a little over 2 million views its proving a very successful education channel.
B2B will find more success through education rather than conversation
In the past B2C (business to consumer) companies have had success in social media channels by creating conversation and inviting the consumers to join them. B2B (business to business) organisations saw this success and decided to adopt the same strategy.
Over the past few years B2B organisations are maturing in their understanding of their social analytics and are realising that conversation is possible in their industries but not necessarily the most valuable marketing component.
In 2014 we will see more B2B organisation move towards education strategies instead of conversation strategies. Educating customers on the value and potential of their services.
Content Marketing becomes more targeted
A recent article by Forrester analyst Ryan Skinner revealed how distribution, and specifically earned media, is a core component to successful content marketing.
The basic truth is that marketers are asking the wrong question. Marketers want to know how to create better content, the question should be "how do I get my content in front of the right people?"
"As organizations continue to focus on using paid, owned and earned media to increase branded content distribution, social media can be used as a support mechanism to enhance distribution to relevant audiences on social media. Brands that enhance paid and earned media campaigns by distributing this content to relevant audiences on social networks can develop an edge in their respective industries." says Ryan Skinner
Internal Social networks will find their place
Over the past few years we have been exploring the potential in using internal social networks for better business efficiencies. We have found that ESN (enterprise social networks) provide opportunities to improves employee productivity, decrease operational costs, collect human capital data and provide an intuitive knowledge centre in the business.
Microsoft and IBM have both launched and implemented ESN products into their client projects and businesses are moving beyond the experimental stage providing case studies that can be used for new organisations exploring ESN potential.
Social Media data collection will come under scrutiny
Many social media campaigns focus on the collection and use of personal data. In South Africa the POPI Act (Protection of Personal Information) will come into play in 2014 and change the way in which this data can be used and reused. In the same light as developed economies, business in developing economies who process personal information will be highlighted and scrutinised.