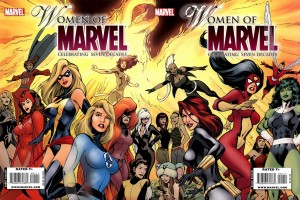 Joss Whedon, according to his Wikipedia entry, is an American screenwriter, film and television producer, director, comic book author, composer, and actor. He is the founder of Mutant Enemy Productions and co-founder of Bellwether Pictures. He is best known as the creator of the television series Buffy the Vampire Slayer (1997–2003), Angel (1999–2004), Firefly (2002–03), Dollhouse (2009–10) and Agents of S.H.I.E.L.D. (2013–present) as well as Dr. Horrible's Sing-Along Blog (2008). Whedon co-wrote Toy Story (1995), wrote and directed Serenity (2005), co-wrote and produced the horror film The Cabin in the Woods (2012), and wrote and directed the film adaptation of Marvel's The Avengers (2012), the third highest-grossing film of all time.
Joss's TV shows and movies all have strong female lead characters (and some great male leads too). Apparently, though, whenever he does media junkets the main question asked is about the strong female leads. In this short video he explains why he writes strong female leads into his stories. It's awesome. He just keeps raising the ante, and the ending is magnificent. Elegant, punchy and magnificent. A beautifully crafted speech, a wonderful plea for real equality, and a perfectly weighted statement about an important issue in our world today: equality.
As Joss says (6:56), "Equality is not a concept. It is not something we should be striving for. It is a necessity. Equality is like gravity: we need it to stand on this earth as men and women. And the misogyny that is in every culture is not a true part of the human condition – it is life out of balance… We need equality."
Watch the video at YouTube here or below:
We need strong women leads because we need strong women. We have strong women leads in movies and TV shows because we have strong women leads in the world.