Are you a Maverick Leader?
What would your younger self say about how you are leading today?

Did you lose your Maverick spirit along the way up the corporate ladder?
How do you get it back?
Why does it matter?
These crucial questions form the basis of a powerful keynote based on the book Mavericks: how bold leadership changes the world, co-authored by TomorrowToday's Associate Tamryn Batcheller Adams, with David Lewis and Jules Goddard (London Business School).
The keynote unpacks the four key characteristics that Maverick leaders operate from.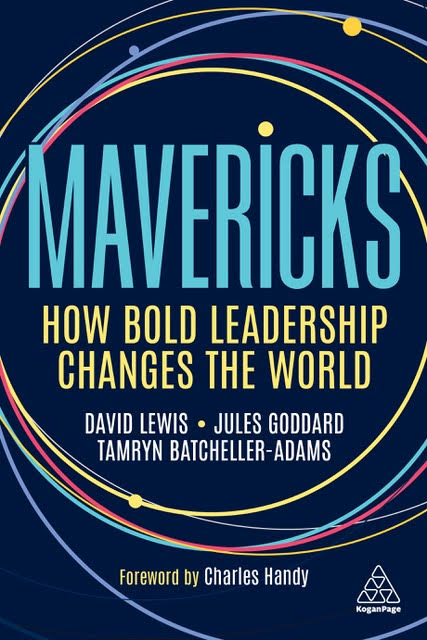 A Maverick mindset is a combination of:
Resourcefulness,
Experimentation,
the ability to remain Undeterred,
and the willingness to be Nonconformist.
These four traits, which rest on a foundation of personal belief that one can make a difference – serve as a toolkit to re-engaging your own inner Maverick, something we believe to be possible at any stage of life or position in your career.
Maverick leadership is a framework that can be applied at a personal, team or organizational level – if you are serious about leading differently tomorrow then this is the model to take seriously today.
This book shows you how to reclaim your power to make a difference, by unleashing your inner maverick. Organizations are where the world's most innovative and impactful talents lie; we have the ingenuity, the technology and the resources to change the world for the better. Discover how to awaken the maverick mindset in you; one that will question, debate and enhance.
In Mavericks, sense maker and psychologist, Tamryn Batcheller-Adams, together with business consultants, London Business School faculty members and authors David Lewis and Jules Goddard guide you through the five characteristics that you can develop to become a maverick leader. From passionate belief, an undeterred attitude, being resourceful, being directional and finally experimenting, these characteristics are the blueprint for you to grow into an iconic and positive change maker. The focus is not on what becoming a leader can do for you, but on what you can do to make the world a better place.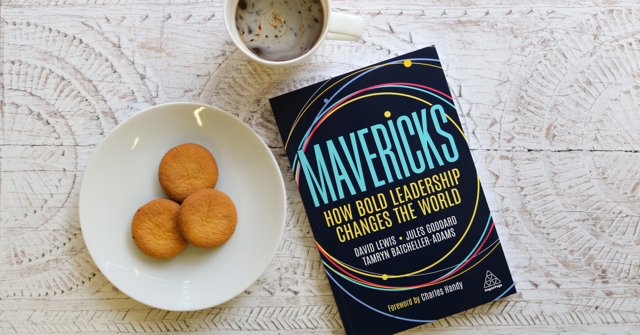 Available at all great bookshops.
This book is truly liberating! Armed with a Maverick mindset, ordinary people can become inspirational leaders. Packed full of practical examples, this is a ground-breaking toolkit that awakens the characteristics within, so you can become an inspirational and Maverick leader. Mavericks gives you the inspiration to say 'I can' and the confidence to say 'I will'. Bravo!