Creating an inclusive culture is no longer a 'nice-to-have' in today's diverse workplace, it is a top priority for organisational success, teamwork, productivity and innovation.
In this presentation and workshop, Buhle will help you with the right tools to create inclusion and belonging as part of your workplace culture.
Cultural Intelligence (CQ) is the capability to function and relate effectively in culturally diverse situations. CQ is a key skill for people working in diverse organisations today and can mean the difference between success and failure.
Equipping leaders and teams with the four CQ Capabilities increases understanding between team members and creates an environment where inclusion and belonging are fostered.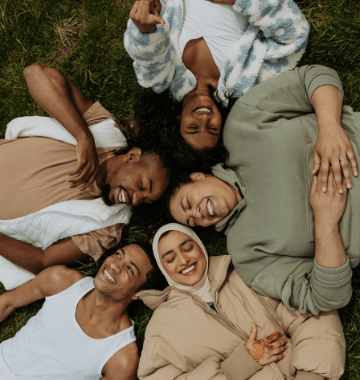 In Creating Inclusive Culture with CQ  you will learn the following:
The impact of culture on choices that people make every day and the impact it has on how they work, buy and view leadership.
The four critical skills (CQ Capabilities) – CQ Drive, CQ Knowledge, CQ Strategy, and CQ Action, to improve and leverage your cultural intelligence.
Manage unconscious bias with cultural intelligence.
Increase psychological safety and belonging by minimising covering and microaggressions.
Create inclusive culture strategies for your team and organisation.
As a Master Facilitator with CQ Center Buhle offers the following:
1. Keynote: Creating Inclusive Culture with Cultural Intelligence CQ
The Keynote can be 45min to 90 min. It highlights how organisations/ teams or leaders can leverage their diversity and introduce CQ as a framework to equip people to succeed in diverse environments. It can stand alone or can be part of a bigger engagement.
2. CQ Assessment, CQ starter and Debrief.
Organisations/ teams can opt to start their CQ journey by getting their group to individually take the self CQ Pro Assessment ($100 USD pp) with a 10 min eLearning video before and get a 45 min virtual Debrief session after by me to understand their scores.
3. Developing Your CQ Workshop/ CQ for Teams Workshop.
This is a full offering that includes assessments for all participants, a 3/4 hour workshop virtually or in person. This is a quoted offering that takes into consideration the number of participants taking assessments, Buhle's facilitator costs and any other costs.
Lead effectively across cultures with cultural intelligence
Manage across multi-cultural and multi-regional teams
Sell to, and connect with, diverse customers
Attract, retain and develop diverse talent
Drive innovation through diversity
Cultural intelligence is a research-based framework that is utilised by leading organisations globally. It consists of assessments and reports that can help you map your team's cultural value orientations as well as their CQ capabilities ratings.
Buhle is an associate of the cultural intelligence center and is able to provide the assessment tools as part of this offering.